The human body is a complex machine made up of different cells, tissues, and bones. Our body is prone to the different types of infections during the lifespan. Some of the diseases are easily eradicated from our machine by its immune system. But for other severe and critical infections, we need extra help with medicines to fight over these germs and keep your body healthy and fit. There are various types of antibiotics available in the market which helps to fight over diseases that troubles us. One of such wonder of the modern medicinal world is a type of tetracycline antibiotic called Doxycycline. Let's try to know what this drug is?
What exactly is Doxycycline?
Besides an antibiotic, this is useful in various types of infections of bacteria such as acne, urinary infections, germs in intestines, eye infections, gum diseases, gonorrhea, and chlamydia. It is also a successful treatment for blemishes, bumps, and rosacea (lesions). Some of its variety is also a treatment of germs caused by mites, ticks or lice and helpful in the prevention of deadly malaria.
What are the brand names of Doxycycline?
There are many brand names available for this drug. Some of the famous brands are Atridox, Acitclate Cap, Doxteric, Doxy, Oracea, Monodox, Vibramycin.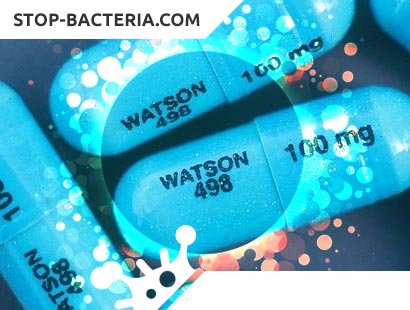 Why doctors prescribe this drug to the patients?
If you have any of these problems mentioned below, you will be given this medicine by your doctor:
Non-gonococcal urethritis
Rocky Mountain spotted fever
Typhus disease
Chancroid related issues
Brucellosis infection
Cholera
Anthrax
Disease Syphilis
Majority of acne
Periodontal disease
Different types of infections
Hemophilus influenza (respiratory tract)
Streptococcus pneumonia
What are varieties of Doxycycline available in the market?
Different strength of capsules such as 50mg, 75mg, 100mg, and 150mg
Capsule of 40mg (with delay release)
Tablets of different strengths 20mg, 50 mg, 75mg, 100mg, and 150mg
Tablets in 55mg, 60mg, 75mg, 80mg, 100mg, 120mg, and 200mg (with delay release)
Syrup of 50mg or 5ml
Oral suspension of 25mg or 5ml
Injection powders of 100mg and 200mg
Liquid for periodontal extended releases of 10%
How should this medicine be stored?
One can keep capsules, tablets, and syrups at an average temperature of about 15 Celsius to 30 Celsius in an airtight container. Injection powder should be protected from sunlight and below the temperature of 25 Celsius. Doxycycline is also available in gel form for subgingival infections (known as Atridox) can be preserved at a cold temperature of 2 Celsius to 8 Celsius.
Things to remember before taking this drug
You ought not to take this medication if you are oversensitive to doxycycline or other antibiotic medication anti-infection agents, for example, demeclocycline, minocycline, antibiotic medicines, or tigecycline. To ensure doxycycline is right for you, tell your specialist if you have ever had:
A liver infection
A kidney infection
asthma or sulfite hypersensitivity
the expanded weight inside your skull; or
if you additionally take isotretinoin, a seizure drug, or a blood thinner, for example, warfarin (Coumadin).
Precautions before starting this medicine
If you are utilizing doxycycline to treat gonorrhea, your specialist may test you to ensure you don't have syphilis, another sexually transmitted sickness.
Taking this prescription in pregnancy may influence tooth and bone advancement in the unborn child. Taking doxycycline in the latter half of pregnancy can cause child original tooth color to change later on. Tell your specialist if you are pregnant or on the off chance that you end up pregnant while utilizing this pharmaceutical.
Doxycycline can influence the birth control pills to become less compelling. Get some information about utilizing a non-hormonal anti-conception medication ( like a condom, stomach with spermicide) to avert pregnancy. Doxycycline may influence bone and tooth advancement in a baby through breasts feeding. Try not to feed your baby with your milk, while you are taking this drug.
Youngsters ought not to utilize this medicine. It can cause permanent yellow or dark color of the teeth in children smaller than eight years of age. Youngsters should intake doxycycline just in instances of dangerous conditions, for example, Bacillus anthracis or Rocky Mountain fever. The advantage of treating a natural condition may exceed any dangers to the kid's tooth improvement.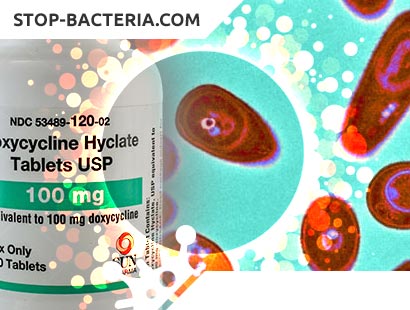 How should you take this medicine?
Take doxycycline precisely as endorsed by your specialist. Try not to take this medication in bigger or littler sums or for longer than suggested. One should intake doxycycline with a glass of water. Drink a lot of fluids while you are taking this drug. Most brands of doxycycline can be combined with your meals or milk if the medicine affects your stomach. Diverse brands of doxycycline may have directions for having them with or without meals. Take Oracea should be consumed, no less than 1 hour prior or 2 hours after supper.
You may open a capsule or separate a consistent tablet and sprinkle the solution into a spoonful of any fruit puree to make gulping easy. Swallow immediately without biting. Try not to store the blend for following purposes. Drink at least eight ounces of fresh water immediately. Try not to break, or open a delayed released type of container or tablet. Just gulp down the pill. You may need to part a doxycycline tablet to get the right dosage as prescribed by your doctor.
Measure the fluid form of the drug with the dosing syringe, or with a regular dosage spoon or pharmaceutical container. On the off chance that you take doxycycline to anticipate jungle fever: Start taking drug 1 or 2 days before entering a territory where this sickness is common. Keep taking the medication during your stay and for no less than a month after you leave the region. Utilize defensive dress, creepy crawly anti-agents, and mosquito netting around your bed for mosquito nibbles that could cause malaria.
Utilize this drug for the full endorsed period. Your infection may enhance before the disease is evident from your body. Skipping dosages may likewise build your danger of further germs. Doxycycline won't regard a viral illness, for example, season's cold viruses. On the off chance that you require surgery, tell the specialist early that you are utilizing doxycycline. Discard the expired medicines after checking the label as it provides harm to your kidneys in the long run.
What are the side effects of this medicine?
Get medical assistance on any indications of a hypersensitive response to doxycycline. Such as hives, troublesome breathing, swelling in your face or throat or a severe skin response (fever, sore throat, consuming in your eyes, skin agony, skin rash that spreads and causes rankling and peeling).
Look for medical treatment on the off chance that you have a genuine medication response that can influence numerous parts of your body. Indications may include: skin rash, fever, swollen organs, influenza-like side effects, muscle hurts, weakness, wounds, or yellowing of your skin or eyes. This response may happen half a month after you started utilizing doxycycline.
Call your specialist without a moment's delay if you have:
extreme stomach ache, loose bowels that are watery or have blood in them;
Irritation in your throat, inconvenience gulping;
chest ache, unpredictable heartbeats, short of breath;
you cannot pee at all
low counts of white blood cells - fever, glands swell, body pain, symptoms of flu, wounding or bleeding;
the expanded weight inside the skull - severe cerebral pains, ringing in your ears, vision issues, aching eyes
indications of liver or pancreas issues - loss of craving, upper stomach aches (that may spread to your back),
tiredness, vomit problems, fast heart rate, dull pee, jaundice (yellowing of the skin or eyes).
Primary doxycycline symptoms may include:
Nausea or vomiting,
mild diarrhea,
the mellow looseness of the bowels;
skin rash or tingling; or
vaginal tingling or release of liquid.
Hope this information about the helpful and credible drug (Doxycycline) would help the readers in a significant way. It is critical to know about in-depth information about this drug and how it functions. For any adverse effects of the drug always consult your physician. Taking good care of yourself and your loved ones and living a healthy life is a most recommendable thing every human being should do. As there is a famous saying, "Health is Wealth".
Antibiotic overuse dangers
There is an increasing use of Antibiotics than ever before. People are using Antibiotics without any medical transcriptions believing that it can be effective in curing their diseases in the shortest time possible. But, most researchers and studies have found that very dangerous.
Many studies and statistics have shown clearly that the overuse of Antibiotics can lead to serious consequences to the ones health. They also stress on the need to stop using it when it is not needed. In addition, they urge people to consult their doctors, as for it to a must to do, because they clearly know how Antibiotics can harm the individual rather than cure and help them overcome their diseases.
Antibiotics: What are they for?
Antibiotics are used for infections, but just in some cases. Not all individuals can take it without medical transcriptions. Also called Anti-infection agents are to be among the most habitually endorsed solutions in present day prescription. Anti-infection agents cure malady by slaughtering or harming microscopic organisms.
Taking an example, we can mention penicillin, which is found incidentally from a shape culture. Thanks to the medical development that more than hundred unique Antibiotic agents are being fully accessible today than ever before. Antibiotics are also used to cure minor and hazardous contaminations.
The dangers of overusing Antibiotics
Antibiotics medicines have been observed to be less viable for specific sorts of bacterial contaminations. At that point when an Antibiotic does not affect certain strains of microscopic organisms, they are called anti-infection safe microorganisms. At the point when microscopic organisms survive anti-infection treatment, they can duplicate and significantly exchange those medication safe properties to various microbes.
Antibiotics protection is a concerning pattern that is impacted by the abuse and abuse of anti-infection agents. The need for an urgent protection is advanced by an abuse use of antibiotics, particularly when they are endorsed for sicknesses for which anti-microbial treatment is not fitting. In addition, antibiotic agents ought to be utilized to treat just bacterial diseases, not contaminations caused by infections.
In England for example, 25,000 people die by infections caused by resistant bacteria.
Antibiotics Resistance
Antibiotics resistance is to be one of the greatest concerns of doctors today. It has put a great danger in the nourishment security and advancement of medicine. It can influence any age and any one worldwide.
Antibiotic resistance is to happen normally, and sometime people with their overuse can make the process more and more dangerous and fast.
The overuse of antibiotic can create unresponsive body that cannot accept the treatment. In other words, if the individual uses a high quantity of antibiotics in a long period, without taking his/her doctor permission, or without any medical proven prescription, he can be no more able to accept the treatment. As a result, although the doctors can prescribe for him the right antibiotic to use in a serious disease, his/her body will become resistance to antibiotics.
Overprescribing of anti-toxins is related with an expanded danger of unfriendly impacts, more incessant re-participation and expanded medical need of self-restricting conditions. Antibiotics overprescribing are a specific issue in essential care, where infections cause generally contaminations.
We can say that 90% of every single antibiotics remedy is issued by general professionals, and respiratory tract contaminations are the main purpose behind recommending.
Some measures done to stop Antibiotic resistance
Antimicrobial Stewardship Programs (ASPs) for example have set many measurement and collaborations to really minimize and help improving the antimicrobial therapy, and reduce the costs of the treatment, along with improving clinical safety and outcomes. In addition, these measurement tend to clearly reduce along with stabilize the resistance of antibiotics.
Other measurements are to be related to not allowing the accessibility of antibiotics in the market for personal use. An individual have to consult his doctor before using any type of antibiotics.
Careful use of Antibiotics
Antibiotics are to be most dangerous for the individual, using it carefully can lead to good and successful results. Many studies have shown that a large number of individual's do not actually being aware to the usage of Antibiotics, and that they are can lead in some cases to death.
The individual must only take antibiotics agents as the specialist recommends him to do. The individual must take the endorsed every day dose and being certain to finish the whole course of his or her treatment. In addition, that is regardless of whether he or she feels better or not before finishing the meds. The need for requesting to the doctor how much to use and not neglect any of the measurements proscribed.
Must use only the prescribed one not using someone dose or from past disease. Furthermore, not asking, or forcing the doctor to give an anti-infection remedy. Must use and take the most ideal approach to treat your manifestations.